'Song of the Year' named,
songwriters honored
George Strait, Loretta Lynn, Luke
Combs, Josh Osborne receive Awards
By Preshias Harris for Country Music News International Magazine & Radio Show
Country music 'royalty' came to the
Ryman Auditorium on 17 September, but the real stars were
songwriters. The occasion was the 2019 Nashville Songwriter Awards
presented by the Nashville Songwriters Association International
(NSAI) and City National Bank.
The audience came to their feet to give
a standing ovation to the real Coalminer's Daughter, Loretta Lynn
who was escorted by Kid Rock to the podium where she received the
Kris Kristofferson Lifetime Achievement Award. The award is given in
recognition to a songwriter whose works have made a significant
contribution to the American songbook and who has inspired the
careers of others.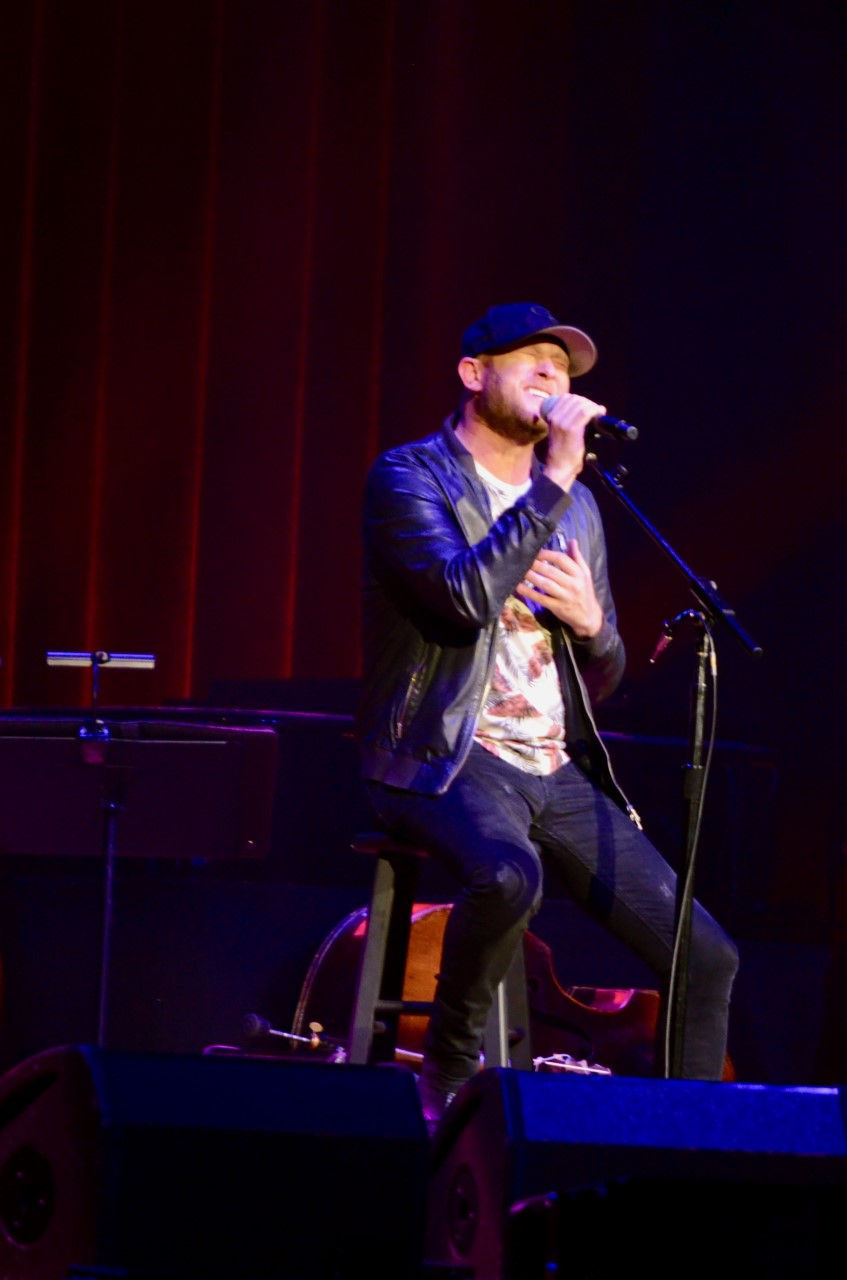 "Hello everybody. I'm Loretta,"
she said, as if she needed any introduction.
The presentation was preceded by a
performance of "Coal Miner's Daughter" by Loretta's
granddaughter, Tayla Lynn. Also on hand to honor Loretta were Kellie
Pickler who sang "I'm A Honky Tonk Girl" and Reba McEntire who
sang "You Ain't Woman Enough."
George Strait took the stage to accept
the President's Keystone Award. Acknowledging the debt he owes to
the songwriters who wrote so many of his chart-topping hits, Strait
said, "I want to thank you for sharing your talent with me over the
years and I want to thank NSAI for giving me this great honor
tonight."
The Songwriter/Artist of the Year Award
went to Luke Combs whose debut album still tops the Billboard
Country Albums chart. Five singles have been released from the album
and all have reached No. 1 on the Billboard Country Airplay
chart.
Josh Osborne received the Songwriter of
the Year Award. The occasion was highlighted by Sam Hunt who sang
"Come Over" and Michael Ray singing "One That Got Away," both
songs co-written by Osborne. During his acceptance speech, Osborne
said that he would really like to get one of his songs recorded by
George Strait. "…So if anybody in this room happens to know what
George is looking for," he said, looking at Strait who joined in
with the audience's laughter.
The White Hat Award went to Senator
Lamar Alexander. A songwriter and pianist himself, Alexander is the
former Governor of Tennessee and has been a strong supporter of
Tennessee musicians and songwriters. He was a prime force in the
adoption of the landmark Music Modernization Act.
"Break Up In The End" was
recognized as Song of the Year, recorded by Cole Swindell. The award
was presented to the writers of the song, Chase McGill, Jessie Jo
Dillon and Jon Nite. Taking the opportunity to encourage other
songwriters who might feel discouraged or worn out by being told
'no,' Dillon said that "Break Up In The End" was the perfect
example for not giving up. The song had been pitched to several
artists, including Luke Bryan and Dan + Shay, all of whom turned it
down before Swindell recorded it.
Another highlight of the evening was
the presentation of the 'Ten Songs I Wish I'd Written' Awards.
Each year, the highly-coveted awards are voted on by Professional
Songwriter Members of NSAI honoring the work of their songwriter
peers. Songs eligible for the award have at least one Nashville-based
writer and charted in the Top 20 of Billboard Airplay chart in the
Christian, Country, Mainstream Top 40, and/or Rock genres during the
eligible period. The NSAI Song Of The Year is the highest
vote-getter. (See below for the list of the 'Ten Songs' with
recording artists' names in parentheses.)
The writers were obviously having fun
as they shared some thoughts and stories about the songs that made
the "Ten Songs" list. Bobby Pinson – who had two songs on the
list – had some humorous advice. "How do you become a
songwriter?" he asked, then answered his own question. "You get a
record deal, then piss off your label and poof! You're a
songwriter!" he said sarcastically. But in a more serious tone, he
said, "At the end of the day, if you don't have words, you don't
have a song."
It was a pleasure to see so many of the
songwriters that I have known over their years. I have watched their
careers develop and blossom and I count many of them as personal
friends, such as Clint Daniels ("Some Of It") and CJ Solar ("Up
Down").
I had the opportunity on the red carpet
before the show to talk to CJ Solar. I said, "It's like ten years
of hard work has paid off in the last nine months for you."
"I moved to Nashville in 2010 and was
trying to get into the whole songwriting thing the whole time,"
said CJ. "I got really lucky and got hooked up with Sea Gayle
Music. Cool stuff just keeps on happening. I can't believe all
these accolades are coming my way. I do this because I love it. If
I didn't actually enjoy writing music, I'd go be an accountant or
something, and make a lot more money. But it wouldn't be anywhere
near as fun."
Then CJ had a confession to make. He
said, "Actually, I did have a songwriting session at 9:30 this
morning that I completely forgot about until my co-writer texted me.
'Yo, dude, you gonna be there?' And I was, like, 'Errr, I
guess!'"
The Nashville Songwriter Awards is
produced each year by the Nashville Songwriters Association
International, the world's largest not-for-profit songwriters trade
organization dedicated to protecting the rights of and serving
aspiring and professional songwriters in all genres of music. For
more information, visit http://www.nashvillesongwriters.com/
'Ten Songs I Wish I'd Written'
"Burning Man" – Written by:
Bobby Pinson, Luke Dick (Dierks Bentley)
"Drowns The Whiskey" – Written
by: Brandon Kinney, Jeff Middleton, Josh Thompson (Jason Aldean feat
Miranda Lambert)
"Drunk Girl" – Written by: Chris
Janson, Scooter Carusoe, Tom Douglas (Chris Janson)
"God's Country" – Written by:
Devin Dawson, Jordan Schmidt, Michael Hardy (Blake Shelton)
"Everything's Gonna Be Alright" –
Written by: Chris Stevens, David Lee Murphy, Jimmy Yeary (David Lee
Murphy)
"Meant To Be" – Written by: Bebe
Rexha, David Garcia, Josh Miller, Tyler Hubbard (Florida Georgia
Line)
"Some Of It" – Written by: Bobby
Pinson, Clint Daniels, Eric Church, Jeff Hyde (Eric Church)
"Tequila" – Written by: Dan
Smyers, Jordan Reynolds, Nicolle Galyon (Dan + Shay)
"Up Down" – Written by: Brad
Clawson, CJ Solar, Michael Hardy (Morgan Wallen)
"Whiskey Glasses" – Written by:
Ben Burgess, Kevin Kadish (Morgan Wallen)
Credit for all photos: Catrina Engelby.
# # #