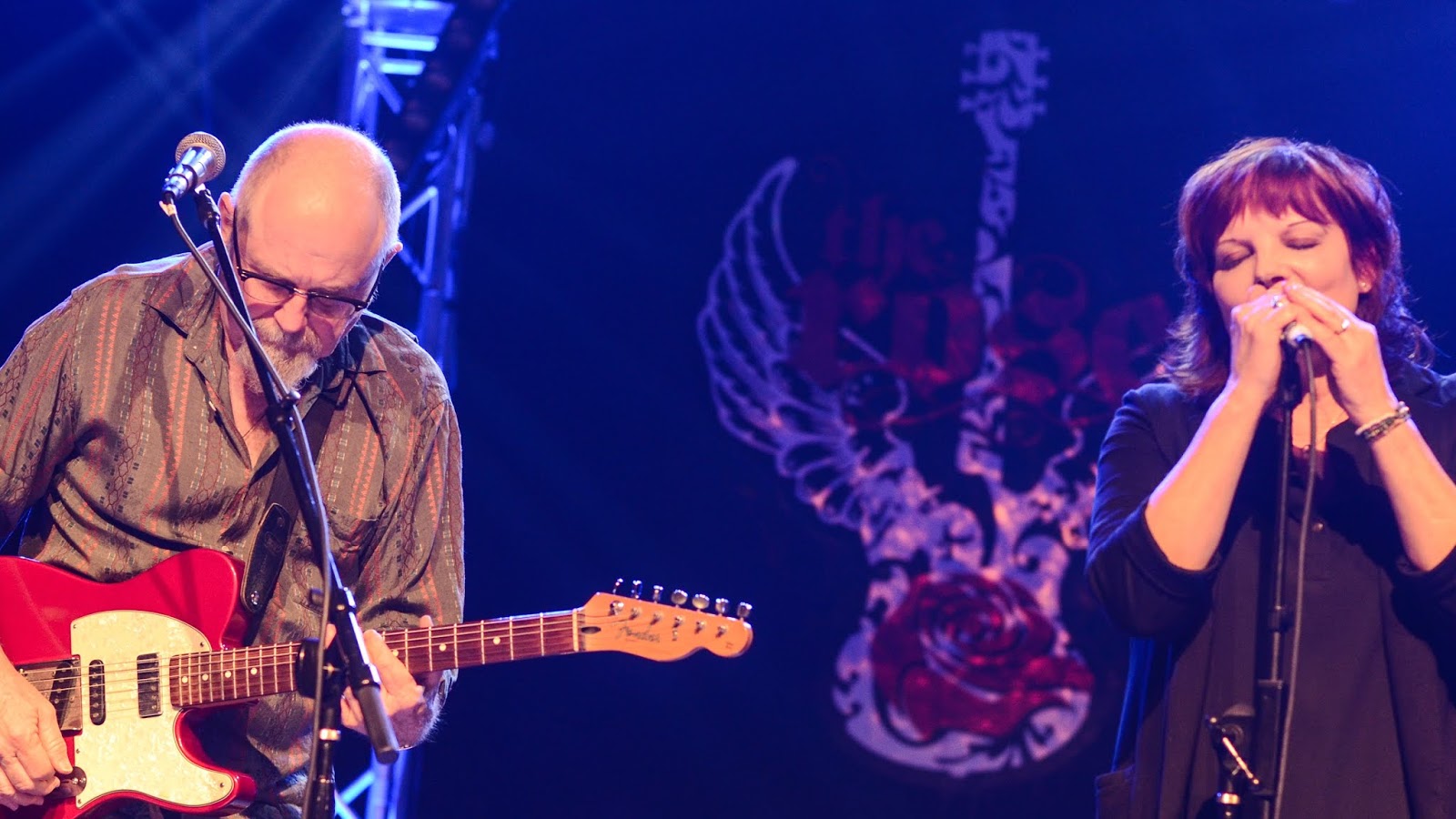 Eileen Carey Interview by Christian Lamitschka for Country Music News International Magazine & Radio Show
What inspired you to pursue a career in music? 
EC: I
have always loved music and sung in choir, school and community productions;
then started playing the drums. Music comes natural to me.  I moved West from Cleveland to study film,
and ended up in a few movies (The original Batman, Basic Instinct, and was
the attorney in the Ray Charles Super Bowl Diet Pepsi commercial.),
but you have to make a living, so I studied hotel management and worked for the
Sheraton organization in Southern CA booking entertainment. When it
became obvious to me that I could do what the acts I was hiring were doing, and
even better, that's when I decided to sing. Never looked back.
 If you weren't pursuing a career in music,
what would you be doing for a living? 
EC: Something
in the film industry. Have an accounting education, but my other passion is
film, and television for that matter. I am a storyteller by nature. My songs
are stories. Things I capture out of the air and all around me. My stories have
ways of looking at things that promote self-esteem and paths through to things
that are important to us. Yes, I would have a job in the movie industry 
Which artists do you look up to? 
EC:  I look up to all artists because they
all have something to offer. Have a number of artists that the influenced me, The Beatles,
Sheryl Crow, The Motels, Barbara Streisand, Whitney Houston;
songwriters like Dianne Warren. Chrissie Hynde to the Beatles.
It depends, vocally I am inspired by singers like Whitney
Houston, Celine Dion, Barbara Streisand, and songwriters like Dianne
Warren and Keith Urban.  
What message do your songs convey? 
EC:  I
try to give people a different way of thinking, a view that offers
alternatives, support, and encouragement. We all have our trials, but I'm 100%
convinced we can overcome them by maintaining the right attitude in life. 
Are you working on
new music? 
EC: 
I am always working on new music. In the middle of sweeting and mixing four new
songs in Nashville this coming September. I just released another single
this past May called Meet Me Halfway,
my first co-write with my producer Travis Allen; and since he has moved from
Los Angeles to Nashville, I am expecting to spend more time in Nashville. I
will be launching the Meet
Me Halfway video, directed by Taner Tumkaya, to be released on Monday, July 8th.
I have a number of performance dates coming up. I will be at the
Orange County Fair on the 7th of August on the Hanger Stage, and
back at the Rose on the 17th sharing the stage with the Grass Roots.
Any performances that stand out in the past? 
EC: The past few years
have been incredible. I have shared the stage with some of Country and Pop
music's greatest artists. People like Rita Coolidge, Wilson Phillips, Albert
Lee, Raelyn Nelson, Jefferson Starship, Martha Davis and The Motels, Johnny
Rivers, Peter Noone… So many shows stand out for me.
What
is your favorite downtime activity? 
EC: I
have a number of favorite down time activities. My husband and I are very
active in the animal rights
and rescue community. We are both huge sports fans. Like to hang out with
friends and family and my kickboxing workouts. My greatest passion over the
past few years is my The Music Mom blog. Having raised two girls, I feel it is
imperative that I share what wisdom I have at balancing two careers. I have
found the blog to be very centering, and its growth to be very satisfying.
Service to others is what it is all about, even as a singer and songwriter.
What is the last movie that you watched? 
EC: The
DreamWorks animation called How to Train a Dragon. There are a bunch of movies
I want to see after watching the Oscars the other night. 
What is the last album you listened to? 
EC: Sheryl
Crow's, Be Myself. Been a fan for years. 
If you could only listen to one album for the rest of your life,
what would it be? 
EC: Wow!
What a horrible thought! If I has to pick one it would be a Beatles hits
compilation.
What is the greatest country song of all time? 
EC: Hard to
answer just one, and I covered Patsy's Cline's "Walking After Midnight," but it
would be her song "Crazy," for me.
What has been your favorite city/town
that you've visited out on the road? 
EC:
Nashville! Love so many cities in California; San Diego, San Francisco. In
Europe it has to be Paris. 
What is your favorite meal? 
EC: I'm
Irish, my favorite foods are meat and potatoes. 
Who is your dream duet partner? 
EC: Keith
Urban, Ronnie Dunn and Rob Thomas from Matchbox 20. Rob is an amazing singer.
He could singing pretty nearly anything. 
Who would you like to go on tour with? 
EC: Keith
Urban and Sheryl Crow because we like to rock our country-pop, and we
write and sing positive songs. Friends of mine who have worked around Keith and
his wife Nicole Kidman say great things about them as people.  
Where do you see your music going in the future? 
EC: Take me to films see
my music in films where it can create an even larger audience for my message.
Always expanding and tuning my craft Have developed some really good
relationships with Mark Freiser founder of the Sync Summit which will expand my
music into a variation of artist support systems and usage of my catalog for
film, television, advertising, sponsorships, etc.
What is your ultimate career goal(s)? 
EC:  I am always trying to expand my music. Fine tuning
my craft, and learning more every day. In the last couple years I have been
opening for some of the great music acts of the past. Each of them taught me
something that I could use. I guess for a music lifer my ultimate goal would be
to make better music, and art and reach more people with my gift. 
Where can listeners find your music? 
 www.cdbaby.com/Artist/EileenCarey