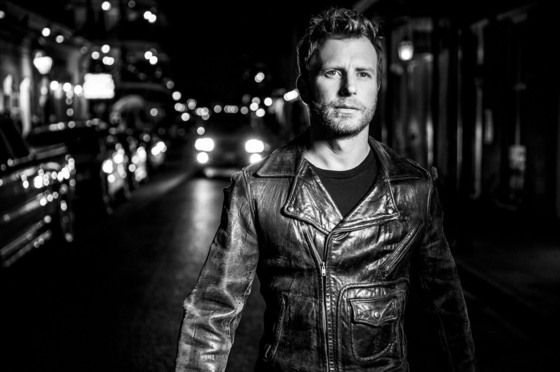 DIERKS BENTLEY ROLLS INTO FALL WITH
BLOCK PARTY ON GOOD MORNING AMERICA
FROM AUSTIN, TX TOMORROW
Bentley's Song "Hold The Light" in Only The Brave
Hits Theaters Nationwide on Friday (10/20)
NASHVILLE, TN – Oct. 16, 2017 – Multi-PLATINUM singer/songwriter Dierks Bentley returns to Good Morning America tomorrow (10/17) live from Austin, TX. Throughout the summer, GMA
along with King's Hawaiian sought out the biggest Country music fans to
host Bentley for the concert event, while others across the country
will be able to tune-in to watch on ABC at 7:00A local time.
Later
this week, the Arizona native's first-ever song written and recorded
for a motion picture "Hold The Light" featured in Columbia Pictures and
Black Label Media's Only The Brave will hit theaters nationwide on Friday, Oct. 20. Fans can watch the music video for the track here: http://bit.ly/2gneV9U
Current CMA
"Male Vocalist of the Year" nominee Dierks Bentley has a "reputation as
one of the hardest-working entertainers in country music" (Music Row)
as "he sells out enormous tours, is a perennial favorite of format
radio stations, and earns critical acclaim without compromising his
artistic vision" (Entertainment Weekly). With 17 No. One hits and more than one billion digital streams, he "continues to take risks that pay off" (USA Today) as his eighth studio album BLACK has been hailed the "most fully-formed LP of his career," (TIME).
After making its debut at the No. One position on Billboard's all-genre
Top Albums Chart and Top Country Albums chart, BLACK has garnered
nominations from the ACM, CMA, GRAMMY and Billboard Music Awards
while earning three consecutive No. Ones; the gold-certified title
track and the PLATINUM certified hits "Somewhere On A Beach" and
"Different For Girls." "The bluegrass picker, the love song singer and
the stadium rocker all packaged together" (Associated Press)
has been a Grand Ole Opry member for over a decade and has illustrated
his depth and diversity as an artist with "ferocious live performances" (Fresno Bee)
throughout his 2017 WHAT THE HELL WORLD TOUR, which claimed the top
spot on Billboard's Hot Tours selling over 750,000 tickets. For more
information visit www.dierks.com.
# # #