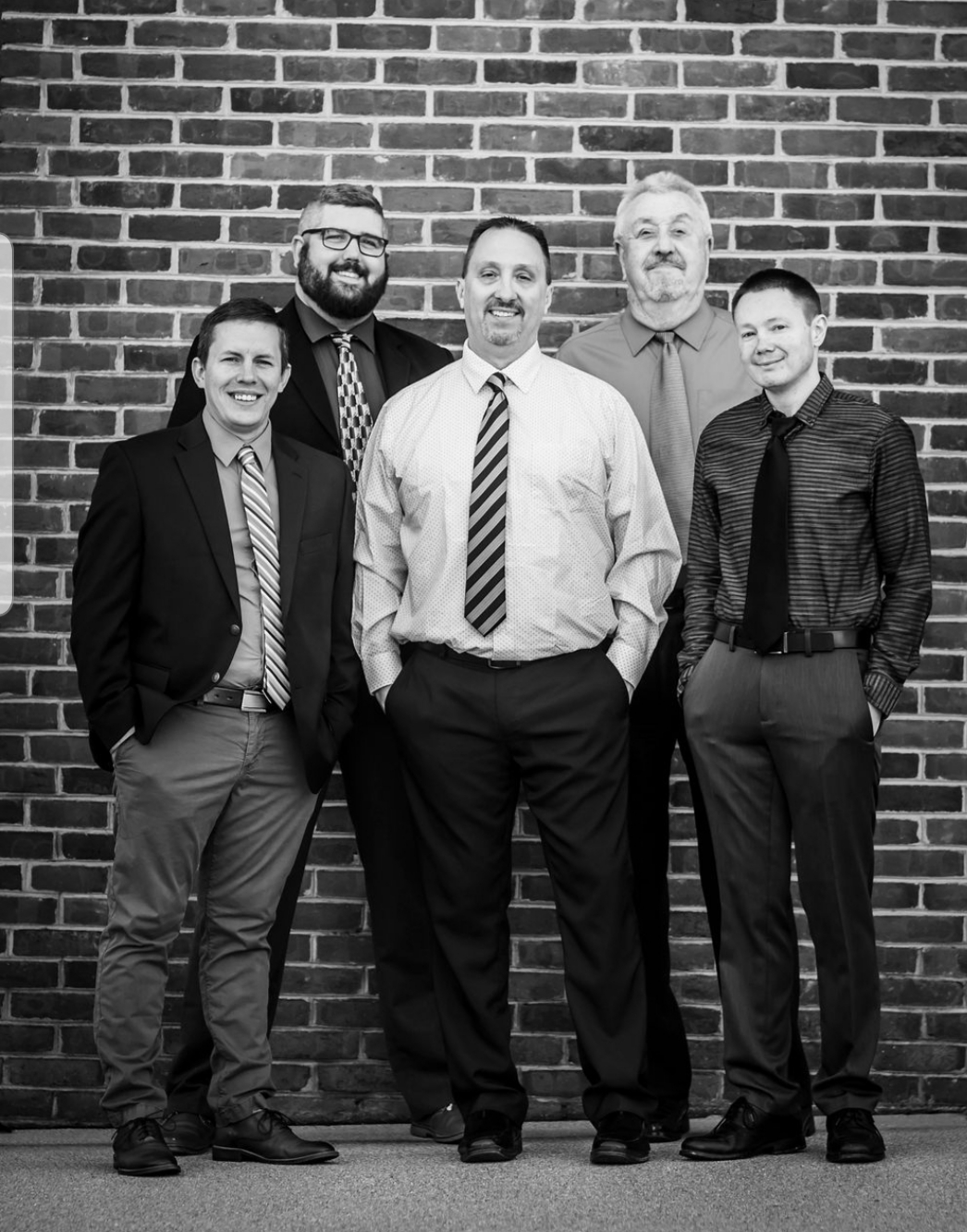 Dave Carroll of Hammertowne Interview by Christian Lamitschka for Country Music News International Magazine & Radio Show
Lamitschka:  Music has many new fans throughout
Europe who may be hearing about you for the first time. How would you describe
yourself and the music you play to someone who has never seen or heard you?
 We are a somewhat Traditional, yet somewhat Progressive bluegrass band
from the hills of East Kentucky. We write and perform much of our own
songs, which for the most part are very traditional in theme and nature.
But our delivery is very high energy. We play aggressively, we bounce
around, we get the audience involved. We have LOTS AND LOTS OF FUN!
Lamitschka:  How was the last year for you? What were
your highlights?
 Last year was fantastic. We had a busy schedule, traveling about the
country doing what we love to do. Also, in May of last year, the title
cut from our most current release HILLBILLY HEROES reached the #1 spot
on The Bluegrass Unlimited Monthly Survey. It spent a total of 17 months
in the top 30, and also reached the #1 spot The Bluegrass Today Weekly
Chart.
Lamitschka:  What is your latest CD and how's it
doing?
As I mentioned earlier, our last release HILLBILLY HEROES did extremely
well, with the title cut reaching #1 in May. BUT…..we are currently
completing a brand new album for Mountain Fever Records, our 4th
entitled PICUTURES. The first single THOSE PICTURES MEAN A WHOLE LOT
MORE THESE DAYS was actually just released to radio this past Thursday.
The entire project is scheduled for release in mid July.
Lamitschka:  How did you choose the title for the
CD?  Is there a story behind the name?
 The title for the new album is actually based on the title of the first
single. And yes, there's quit a story behind it. In March o 2017, I lost
my mother who was 91 years of age. Losing your mother at any age is
still a great loss, but at 91 not unexpected. But in this case, my
mother perished in a house fire. The house I grew up in on our family
farm near Grayson Kentucky. Not only was losing my mother a tremendous
loss, but we also lost most of the things from my childhood, including
most of our family pictures. On my mothers 91st birthday, we
spent the day with her, and THANKFULLY took lots of cellphone pictures.
Later that evening I posted some of those on Facebook. On the year
anniversary of that date, the pictures appeared in my F.B. memories and
several folks commented about them, to which I simply replied "Yea,
those pictures mean a whole lot more these days"….I knew instantly that
those words would become a song, and they did.
Lamitschka:  Do you write the songs yourself? If not,
how do you go about finding the songs for your CD?
 We write much of our own material, I write the lion's share. All of the
guys in the band write some also, Bryan Russell our Bassist contributed 1
selection on the upcoming album. HILLBILLY HEROES was a collaboration
between Scott Tackett who is also a member and myself. We also get songs
from other writers in field, and might pull up a older traditional tune
from time to time and breath a bit of new air into it.
Lamitschka:  Your current single is being played by
radio. What do you feel is special about this song that makes people want to
hear it?
 The single, as I previously described is a song that was inspired by the
passing of my mother and the loss of our family photos. It's a song
that tells a very personal story that just about everyone can relate to.
And besides that, I think it's just very enjoyable to listen to. I have
already gotten tremendous feedback from listeners describing how the
song touches them personally. It's gratifying
Lamitschka:  What will your next single be?
 The next single will be another song that I wrote about a real life
outlaw from East Kentucky named Bad Tom Smith.   Bad Tom was the last
man hanged in Breathitt County Kentucky, which happened in 1895 with as
many as 7,000  people looking on.   Tom had gunned down several people
over time but had slipped the gallows until that day. He was some
character and personality. This song is a stark contrast to the first
single. It's a Mover!
Lamitschka:  What kind of songs do you like to record
the most?
We like to record songs that are real. That tell a story and are not
filled with cliché's or hypotheticals. Songs whose words actually have
meaning.
Lamitschka:  What is your favorite song among all the
songs you have recorded and what's the story behind it?
I'd have to say the current single is my favorite because of the story
behind it. Also, we just recorded our first VIDEO which is based on the
single as well.
Lamitschka:  How much creative control do you have
over your music?
We have complete creative control over our music. Mark Hodges and the
folks at Mountain Fever Records are simply the best people you could
imagine to work with. They are always there to support and guide us when
we need it, but also leave the creative part of the process to us, the
artist.