DAILEY & VINCENT CRANK UP FALL SEASON WITH
OPRY COUNTRY CLASSICS
Dailey & Vincent Perform on Special Thursday Night Edition of the Grand Ole Opry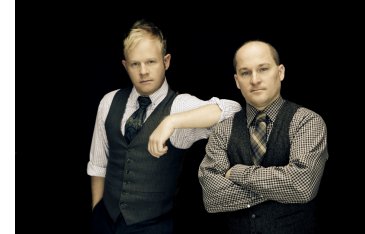 Nashville, Tenn. (October 11, 2011) – Three-time IBMA Entertainer of the Year Dailey & Vincent hit the Grand Ole Opry's center stage this Thursday night, barreling into their fall tour season with a performance on the Opry Country Classics show.
The GRAMMY-nominated bluegrass duo joins the lineup of John Conlee, Jim Glaser, Daryle Singletary, Rhonda Vincent and spotlight artist Lorrie Morgan, for a night of classic country music.
"We're so excited to be a part of this Thursday night's show," notes Darrin Vincent. "Opry Country Classics is all about saluting the music that makes the Grand Ole Opry what it is today. We're always honored to be a part of it."
Dailey & Vincent are currently in-studio adding finishing touches to their upcoming 2012 album.