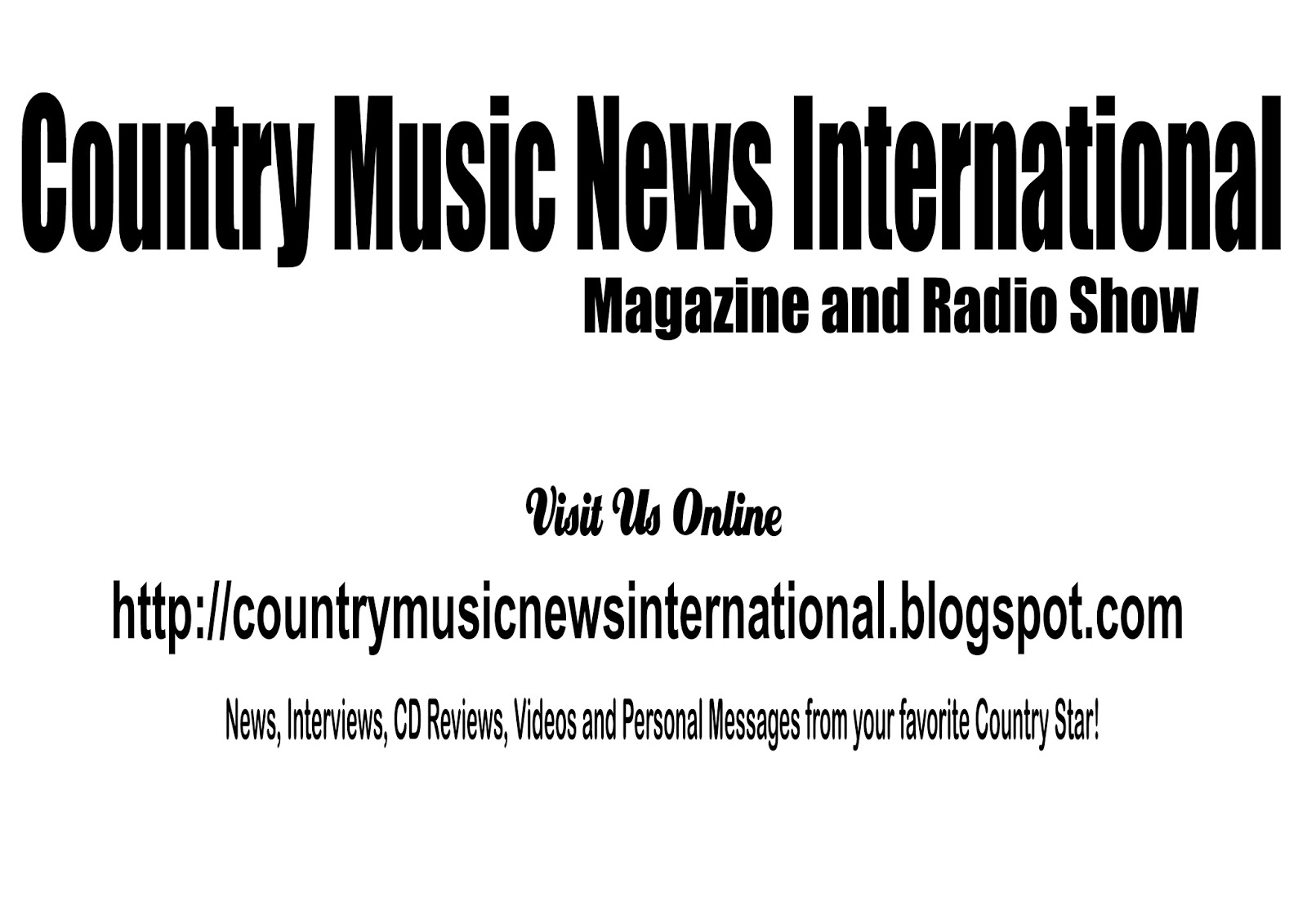 COUNTRY…..on the move
We've been so busy getting the scheduling started for the
LeMars Festival, we almost forgot to do 'Country…on the move.'
Scheduling is the most difficult of the pre-festival work we have to
do. Not necessarily because it's so time consuming, it's because we
want everyone of the nearly 500 entertainers to have a wonderful
experience when they come to Iowa. Even with ten stages to schedule, it
still seems we don't have enough 'time' to make it all work out, but
somehow it does. We have a huge number of new performers coming to be
with us this year, I'll try to track them down and tack them onto this
month's Country….on the move.
Knowing, before I even begin to write names and days when
scheduling, nothing is a guarantee, and everything is subject to
change. I have to deal with a lot of older entertainers, and just
because they are now becoming aged, it does not affect their ability to
be a good performer. As a matter of fact the older entertainers still
have a strong 'feeling' about what is and what isn't country music these
days. It startles me sometimes to get the CD's I review for various
outlets, not the least being Country Music News International that
communicates with a huge audience in Europe, and growing in America
too. Once I pass those CD's along to the Rural Roots Music Commission
for their appraisal in their "CD of the Year" awards, by the time the
festival rolls around for another year, I look back at the large number
of CD's, and it amazes me that there is so much really really good music
coming from independent artists and small record labels. It's totally
surprising that they can do such a good job in a small studio. The
ultimate end product is as good 'recording wise' as just about anything
I'm reviewing from Nashville, or any other top recording center these
days. And a lot of the CD's are as crisp, as easy to listen to, as
beautiful as anything else made in music-land USA.
I'm going to go quickly through my files and try to
communicate to you who some of these new artists are, and where they are
coming from. The biggest surprise of all, is that my old friend Dave
Berg is flying in from California for the big doings. You might
remember I've talked of him before, he worked for me as a guitarist many
years ago, especially to fill in a tour to California when I lost my
regular guitar player. When that tour was over, I believe it was about
three months long or there about, Dave decided he wanted to stay in
California and try to get work in television. He did stay, he did get
work in television, and he amazingly rose through the ranks of NBC
national television to become the Executive Producer of the Jay Leno
"Tonight" shows. That's as high as you can go in national television.
It's a stressful but amazing job, and Dave has decided to join us at the
LeMars Festival, for some fun and frolic at a very peaceful level.
He's going to emcee the main stage Friday and Saturday evening.
I'm so proud of Dave Berg, he really did well in the
entertainment world, but look at this list of entertainers that he will
be introducing. Well not all of them, but a good portion of them will
be on the weekend shows. The dates this year, in case you've forgotten,
is Aug 28-Sept. 3.
Ron Affolter from Minnesota; Rose Angelica from Ohio; Jacob
Austin Band from Texas; Aspen & Alice Black from Virginia; Betty
Breck from South Dakota; Jenny Blackadder from New Zealand; Sean Benz
from Minnesota; Rich Bellert from Minnesota; Samuel Branstetter from
Missouri; Tommy Buller from Tennessee; Bill Bryant from Montana; Dan
Bowers from Arkansas; Harold Condray from Missouri; Donna Cunningham
from Ohio; Lee & Richard Carr from Texas; Stew Clayton from Canada;
Bryan Chalker from England; Susan Crowe from New Zealand; Don Diemer
from Colorado; Bobby & Danny Darren from Wisconsin; Marty Davis from
Oregon; David Davis & the Warrior River Boys from Alabama; Josh
Daniels from Missouri; Dave Elifrits from Missouri; R. E. Earnest &
Sky High & Rising from Tennessee; Greta Elkins from Ireland; Mary
Eidson from Illinois; Slim Forsythe from Pennsylvania; Mike Felten from
Illinois; Gary Gibbs from Arkansas; K. C. Groves from Colorado; Bart
Hansen from Tennessee (Bart is the opening act for Loretta Lynn);
Phyllis Hummel from Minnesota; Keith Hiatt from North Carolina; Dale
Hafer from Michigan; Mary Harris Band from Kansas; Luanne Hunt from
California; Jim & Shirley Hughes from West Virginia; Jerry &
Maggie Hughes from West Virginia; Larry & Donna Harms from Missouri;
Buck Helton from Texas; Dean Hudlow from Oklahoma; Clarence Hayden from
Kansas; Paul Imholte from Minnesota; Allen & Nancy Jensen from
Minnesota; Leland Jones from Missouri; Don Joy & Melanie Lynn from
Missouri; Lucy Jackson from Arkansas; Lyle Johnson and Big Deal Band
from Missouri; Mike Johnson from Virginia; Adam Knight Family from
Tennessee; Allen Karl from Maryland; Sandra Lee Krueger from North
Dakota; Little Riddles from Minnesota; Wade Landry from Branson,
Missouri; Bill Lear from Missouri; Bobby Lewis from GOO, Tennessee;
Wolfe Milestone from Canada; Carol Markstrom from West Virginia; George
Miklas & Harmonicats from Virginia; Lee Muller from Kansas; Donnie
Miller from South Dakota; Kody Norris & Band from Tennessee; Maria
Petersen from Bavaria, Germany; Carroll Parham & Debbie Bridgewater
from Texas; Elaine Peacock from South Dakota; Art Peterson from
California; Jack Radcliffe from Massachusetts; Abe Reddekopp from
Missouri; Don Ray from Missouri; Carolina Express from North Carolina;
Harry Rusk from Canada; Terry Robbins from Alabama; Betty Rydell &
Ed Bearse from Minnesota; Christian Scholl from South Dakota; Jeannie
Seely from GOO, Tennessee; Terry Smith from Tennessee; Janine Sherry
from Minnesota; Larry Seldon from Minnesota; Dennis Stroughmatt from
Illinois; Andy Stanley from Michigan; Don Taylor from Missouri; Glenn
& Dottie Tubb from Tennessee; Woodshop Band from Wisconsin; Barry
Ward from Kansas; Bernie Worrell from Florida; Gordon Wilcox from
Canada; and I haven't even begun to list the incredibly gifted talent
from Iowa and Nebraska, which is much much larger. Triple this and even
more. We do our very best to make everyone comfortable, not only in
their performance schedule, but just being among friends and neighbors.
It's one of the beautiful things about playing this kind of music, it's
so interchangeable. If a band comes up missing a bass player you can
be sure there is someone not only willing and able, but very glad to
help out. That's really what we are all about, 'helping out' it's been a
long 42 years to this point, and right now I don't believe I'd change a
thing. Oh yes of course, we have the occasional 'ego' attack by a
performer or two, but we really don't let that bother us too much.
There's just so many incredibly gifted and talented performers, it just
blows me away that they come from so far away to spend a week with us.
So you too, should be thinking about spending some time with us. Renew
your younger days when you listened to 'real' country music, 'real'
bluegrass, 'real' folk music. This and much much more on ten stages.
Unheard of in the State of Iowa. We're the only ones doing this.
Another 'new' project we are pursuing this year is a
pre-suggested songwriting contest. The suggestion is "Whether Weather
Matters." If you are a songwriter, you can pre-write the song, and
present it Saturday afternoon for the judges to pick a winner. While
the score sheets are being tabulated, Jan & James Norris are going
to present a documentary "The Age of Consequences" relative to the
songwriting topic, whether weather matters. While we're waiting for all
that to be accomplished we hope to show Terry Smith's new video of a
song he wrote dedicated to veterans, "He gave all his tomorrows so we
could have today" is a remarkable line from that song. Looks like there
might be some nice prizes, even some cash money, so if you are a
songwriter, bring your song, perform it for the judges on Saturday
afternoon, and cross your fingers.
We'd highly recommend you visit our website, even though we
don't have the 'schedule' there. That is a double 'typing' job and
we're lucky to get it ready for the printed program, but we sure will
answer any questions you might have about how this festival works, why
it has lasted so long, and what it's future might be. 712-762-4363 will
get you direct to me, and for those of you who are what 'you' might
consider becoming elderly, and you've been thinking maybe you could play
this kind of music too. I guarantee you can. We even have workshops
to help you get started. And here's a closing thought to those of you
who think perhaps you might be too old to get involved….you're not!
Directly from Isaiah 46:4 "Even to your old age and gray hairs I am He,
I am He who will sustain you. I have made you and I will carry you. I
will sustain you and I will rescue you."