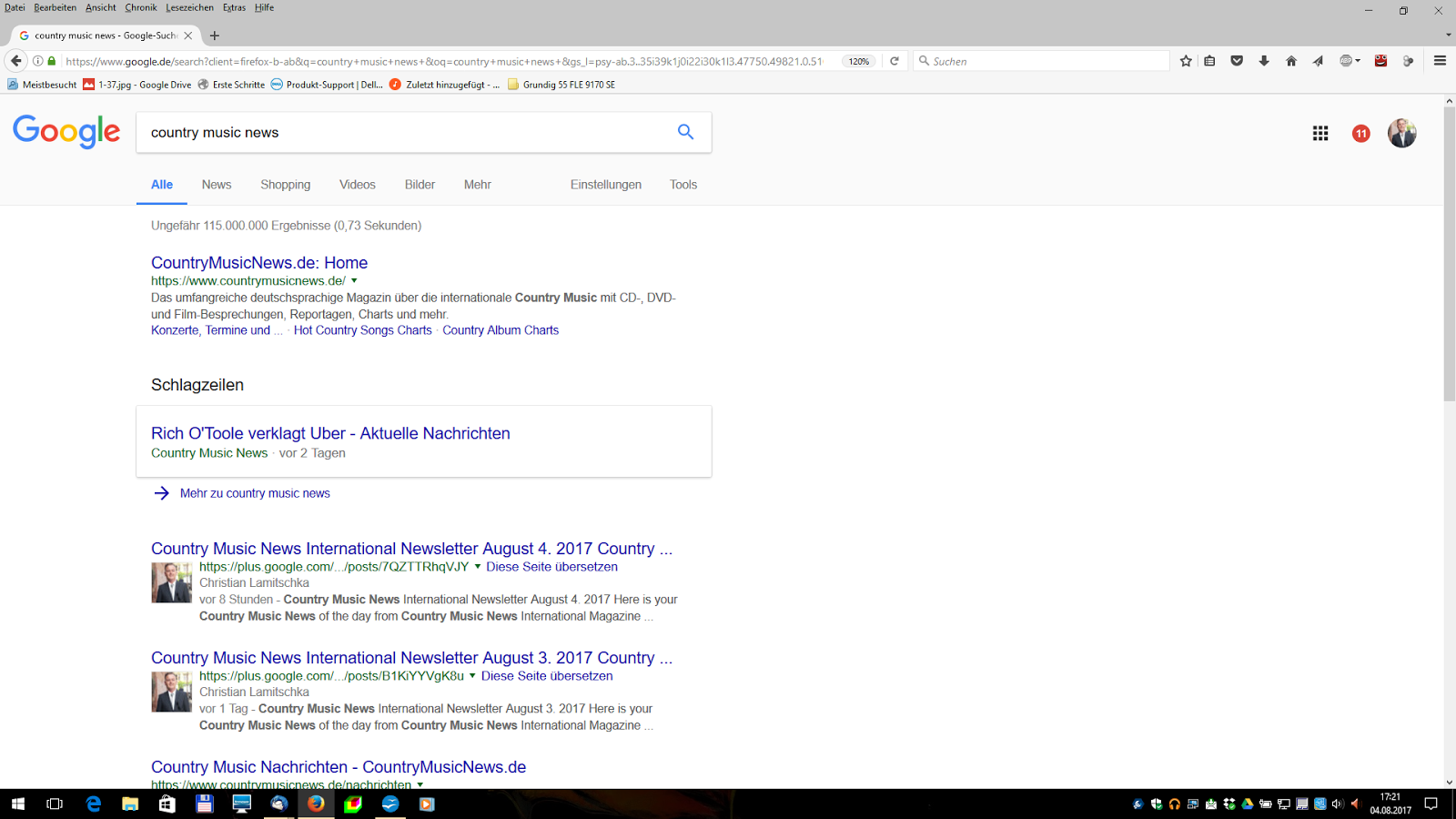 Country Music News International celebrates

being #1 on Google
Country Music News International with its daily Newsletter is the #1 search
result when you search in Germany for Country Music News.



Country Music News International was
started 2011 with the goal of bringing country music news to the entire
world. The magazine quickly found
readers from all over the world. Because
of the fact that country music comes from America, it's not surprising that
most of the readers are from America, followed by Germany and the United
Kingdom.
Country Music News International is now well known worldwide for its daily newsletter.
The website contains Country Music News,
Interviews, CD Reviews and Music News in General. Big names as well as small ones get equal
coverage because we believe our readers want to know who could be the next big
star before they become the next big star.
Country Music News International is
celebrating our #1 position on Google Germany by offering $2,000 discounts on our
full year promotion package which includes the following:
·
Banner with link back to your
website of choice.
·
Links at out associated sites.
·
Listed as a sponsor in our
daily newsletter.
·
Your radio promo or music
played on the radio show.
·
Listed as a sponsor on our Facebook
page.
·
We embed your music videos /
commercial spot on the magazine website.
·
We publish all press releases,
articles, CD reviews and any promos you send us.
This is a limited time offer so email us today at …
CountryMusicNewsInternational@GoogleMail.com
or Ch.Lamitschka@T-Online.de to
get your spot at Country Music News International!
Country Music News International wants to thank all of our readers and
customers for making us the #1 choice for country music news in Germany as we
continue working to earn that spot permanently.