CMA Fest
spotlights new talent alongside megastars
By Preshias
Harris for Country Music News International Magazine & Radio Show
'Ten to watch' at CMA Fest 2018
CMA Fest 2018 once again brings together
the cream of the crop in Country music. From Thursday, June 07 through Sunday,
June 10, fans from across the country and around the world will descend on
Nashville. Described by the Country
Music Association (CMA) as 'the ultimate country music fan experience,'
hundreds of artists will be performing on eleven stages.
One of the unique aspects of CMA Fest is
the opportunity to see new and emerging artists in addition to current
superstars and legendary performers – all in one music festival.
Fans may be heading to CMA Fest to see
Blake Shelton, Carrie Underwood, Chris Stapleton, FGL and Keith Urban, but there
is SO much more talent to be seen and heard – even if some of the names are not
familiar to you… yet!
Here are some quick pen-portraits of just a
few of the acts appearing at Music Fest that you might want to check out…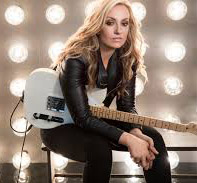 Clare Dunn
Friday, June 08, 7:00 pm – 7:25 pm
Cracker Barrel Country Roads Stage, Ascend
Amphitheater
Saturday, June 09, 4:30 pm – 4:55 pm
Chevy Breakout Stage
Growing up in tiny Two Buttes, Colorado
(population: 43), Clare Dunn spent days at a time in a tractor cab helping plow
and plant the family farm, sharpening her ears with uninterrupted
music-listening in the driver's seat, even as she strengthened her work ethic.
"That's where a lot of my creativity came from and where a lot of my vision was
forged, was just having nothing else to do other than listen to music and dream
all day long in the vast wide open of those plains," she reflects.
Recording for MCA Nashville, she is the
only female country artist in recent memory to have a hand in all of the
writing, arranging and producing for her debut release, the Clare Dunn EP. The
project was recorded in the Cave at Nashville's House of Blues studios.
An accomplished musician, Every lick of
guitar on the EP is hers, from agile melodic figures to aggressive shredding,
is hers. "I think there's, like, one song where I didn't play a mandolin part
or something like that," she says. "But other than that, every lead part is my
playing—acoustic, electric, everything."
Catch Clare singing (and shredding) on two
stages during CMA Fest. More about Clare
at http://www.claredunn.com
EmiSunshine
Sunday, June 10, 2:30 pm – 2:45 pm
CMA Music Fest Spotlight Stage
EmiSunshine is a dynamic young
singer/songwriter who initially captured the nation's attention via her
presence on social media, racking up I,000,000+ views on YouTube. Releasing her
first full-length CD at the age of 9 in 2014, she released her fourth studio
recording, RAGGED DREAMS, in August 2017.
She plays about 150 shows a year, and has included appearances at the
Grand Ole Opry and on Marty Stuart's Late Night Jam at the Ryman Auditorium.
EmiSunshine is a multi-instrumentalist with
a unique vocal style that draws on her influences from early Country and
Appalachian music. She cites artists as varied as Loretta Lynn, The Louvin
Brothers, Bessie Smith, June Carter and Hank Williams as being music creators
that have affected her own musical journey.
She is a witty and observant songwriter who
self-produces both her live and studio recordings, and is equally proficient
with guitar, mandolin and ukulele, attracting millions of fans around the
world. Her songs often relate to
subjects such as Autism, the tragic Gatlinburg fires, floods and incarceration.
EmiSunshine says she likes to surprise – even shock – people with her 'real
life' songs. Music and tour info at http://theemisunshine.com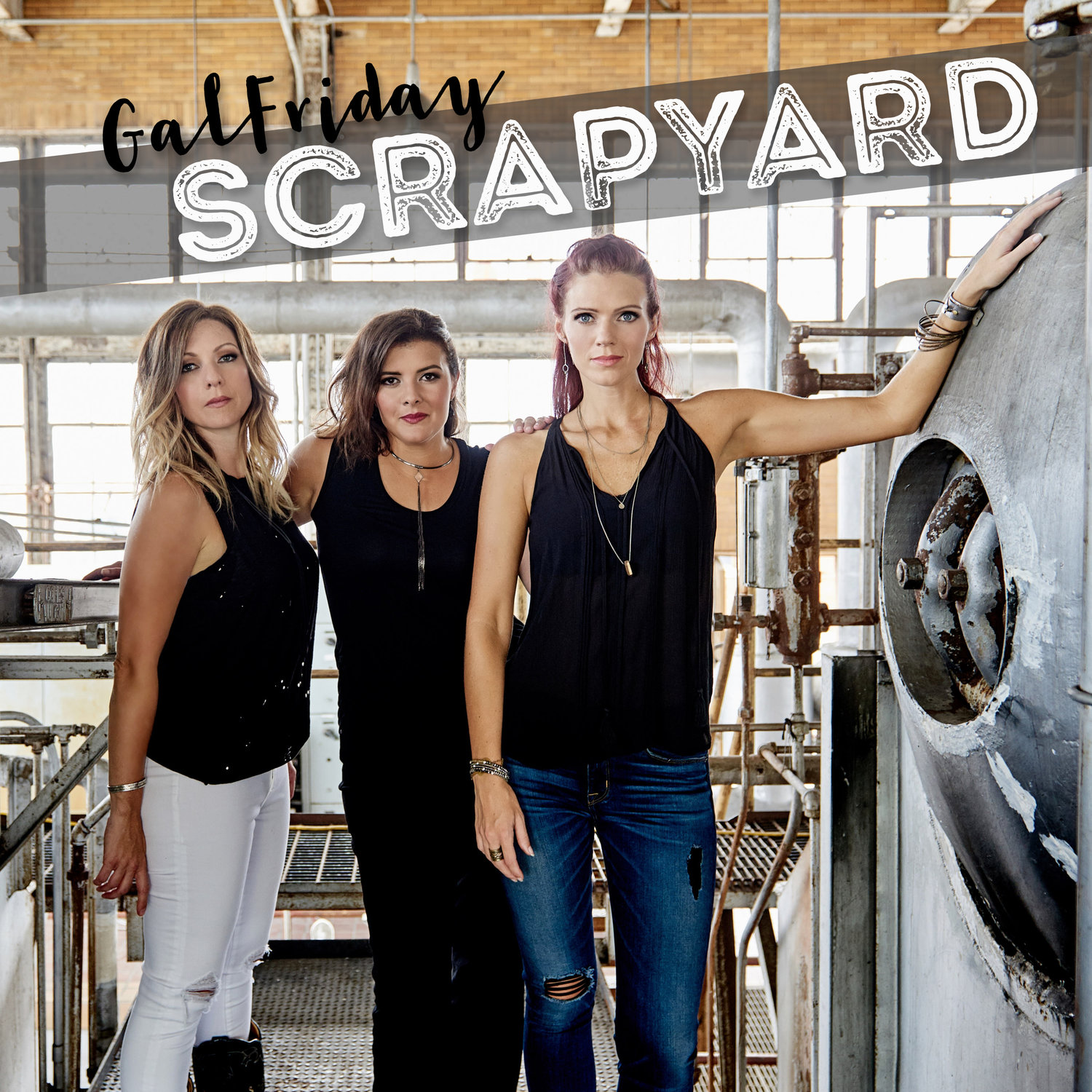 Gal Friday
Saturday, June 09, 4:00 pm – 4:15 pm
CMA Spotlight Stage
Comprised of York, Ashley Min and Lauren
Wilson, these sisters live up to their name – a band that has it all. The sound
that accompanies their name is the best their upbringing had to offer: their
own blend of southern gospel, rock, bluegrass and country. Their synergistic
sibling harmonies, bluegrass soul and wide open spirits have resulted in a
style that is authentic and unique.
Gal Friday is currently taking their newest
album SMOKE AND MIRRORS on the road building a following in the southeast,
having opened for A-listers Keith Urban, Charles Esten, The Band Perry, LoCash,
Jason Aldean, Lee Brice, Travis Tritt, Wynonna Judd, Chase Rice and Kellie Pickler,
among others. They recently released their single 'Scrapyard' that climbed the
Music Row Breakout Chart. Tour updates
and music at https://www.galfridayband.com/tour/
High Valley
Sunday, June 10, 3:15 pm -3:45 pm
Chevy Riverfront Stage
Hailing from La Crete, Alberta in Canada,
brothers Brad and Curtis Rempel didn't grow up listening to music. They
couldn't. "We had radios, but you turned them on and heard a lot of static
from an AM station 300 miles away. When it was cold enough you could hear the
farm report, the price of grain and the occasional old school country song. We
finally got FM in our town when I was in 10th grade."
While their upbringing didn't exactly
acquaint them with the Billboard 100, it's that insulation that helped cement
their musical ideals and love of simple, classic country, allowing High
Valley's music to feel simultaneously fresh and timeless. DEAR LIFE, their
recently released major label debut on Atlantic/Warner Music Nashville, is an
album that fuses tradition with wide-eyed musical exploration, stays true to
their family-first value system and celebrates resilient positivity.
Now, utilizing social media, they have
amassed more than 43 million song streams worldwide – including 22 million for
first single 'Make You Mine.' The new album is evidence that Brad and Curtis
shouldn't worry about losing their way. Their calling is a strong one – to
bring positive and original family-friendly energy back to the country landscape
– and they're following it with passion. Catch up with the guys at http://www.highvalleymusic.com
Jason Morton and the Chesapeake Sons
Sunday, June 10, 3:00 pm – 3:15 pm
Southern rock group Jason Morton and The
Chesapeake Sons released their debut single 'Ride All Night' to radio May
24. It is the first single to drop from
the band's self-titled debut album released in November 2017 via Copperline
Music Group. the four-piece ensemble blends effusive melodies, fierce
musicianship, convicted vocals, and smart lyrics in a diverse song stew that
dips – in Southern-rock fashion – into rock, blues, country, gospel, and even
psychedelia.
"This song was one of the last songs
to be written and recorded for the album. When the creative process began, we
had absolutely no idea this would become the first track on the record and the
first single!" says Morton. "Although the lyrics are simple, they are
a perfect fit for the outlaw vibe of this record."
Written by Morton and Will Edwards, the
track showcases the frontman's powerful vocal range and the band's southern
rock influences, reminiscent of The Black Crowes, The Marshall Tucker Band, and
The Allman Brothers Band. Music and info
at https://www.iamjasonmorton.com
Lewis Brice
Sunday, June 10, 4:15 pm – 4:40 pm
Nashville Acoustic Corner Stage
Lewis Brice brings a unique sound, rooted
at the intersection of country, southern rock, and R&B. His current single,
'Alabama,' co-written with his brother Lee Brice, is a track from his
self-titled EP that has racked up more than 460,000 streams and debuted in the
Top 15 on the iTunes Country charts. Born and raised in Sumter, South Carolina,
Lewis currently lives just north of Nashville, TN, where he spends his time
writing and working on new music. He has played shows with Hank Jr., Lee Brice,
The Cadillac Three, Jerrod Niemann, Gary Allan, LOCASH, American Young and
more.
Lewis first made headlines with 2010's 'Ordinary
Girl,' co-written with Dallas Rogers, and marked his first appearance on the
Mediabase and iTunes Country charts. He appeared in CMT's first season of 'Can
You Duet,' coming in 8th place out of the thousands. Showcasing his versatile
talents, Lewis also took on the lead role in the music video for brother Lee
Brice's 'I Drive Your Truck,' the 2014's
ACM Song of the Year. More about Lewis and his music at http://lewisbrice.com
Savvy and Mandy
Saturday, June 09, 10:00 am – 11:00 am
Radio Disney Country Stage
Savvy & Mandy's new single, 'Wildfire,'
dropped May 25th, and their EP is scheduled to be released later this
year. These Southern California bred sisters have had a passion for singing
since they were born. Their persistence and hard work have paved the way to
making their dream a reality. While living in Nashville the past few years, the
girls have been writing and producing with some of the city's finest, and have
performed at many iconic clubs including The Bluebird Cafe, Douglas Corner, and
The Listening Room.
These collaborations have created Savvy and
Mandy's signature sound that is showcased in tracks such as 'Comin' Back As A
Cowboy,' 'Never Forget and Change Your Stars,' and more. They have toured all
over the United States, sharing their music and interacting with their fans.
Their infectious and relatable personalities have caught the attention of both
the music industry and Hollywood. Savvy & Mandy have appeared in, and had
their music placed in, multiple television shows and commercials. They also
have their own radio show called The Savvy & Mandy Show on Radio Disney
Country. Their anticipated new single "Wildfire" drops on May 25th,
and their EP. Find more info at https://www.savvyandmandy.com/album
Shane Owens
Saturday, June 09, 1:00 pm – 1:15 pm
CMA Spotlight Stage
Shane Owens makes traditional country music
for the modern world. Timeless and timely, it's a classic sound with a
contemporary edge, driven forward by a mix of southern storytelling, Bible Belt
twang, and Owens' big, booming baritone.
Long before he hand-built his career in the
honky-tonks and country clubs of the southeast, Owens grew up in Alabama. In
many ways, it was a classic American upbringing, filled with family, faith, and
music. Owens shines a light on those old-school values with his newest album,
working closely with a roster of country music's top songwriters — including
Bob Diperio, Greg Barnhill, Tony Stampley, Wynn Varble, Brian Callihan and
Trent Willmon — for his most upbeat collection of songs to date.
The record's lead single, 'Lie,' finds
Owens mixing twang and humor in equal doses. A tale of one man's desperate
attempt to woo a woman, it unveils a new side of the singer, shining a light on
the country traditionalist's good-natured wit. The song made its debut in April
2018, paving the way for a full-length album produced by Steve Popovich Jr. and
Joe Kelly. More on Shane at https://www.shaneowenscountry.com
Scooter Brown Band
Saturday, June 09, 2:00 pm – 2:30 pm
Maui Jim Broadway Stage at Hard Rock Café
Scott Brown devoted 4+ years of life (
including two tours of duty with one tour of combat in Iraq) but has now traded
his guns in for guitars. The Scooter
Brown Band was formed and began playing mainly in and around Houston, Texas.
The band has toured the country and opened for some of their biggest influences
including Charlie Daniels Band, Travis
Tritt, Lee Roy Parnell and the Marshall Tucker Band, just to name a few.
For the last year the band has been
building a new era in their career. Defined as modern southern rock the band
released American Son in August 2017 which has had over 150,000 Spotify
Streams. The Scooter Brown Band was named in Rolling Stone as a "Country Artist to Watch" in December
2017. For more information, visit www.scooterbrownband.com
Trent Harmon
Friday, June
08, 12:00 noon – 1:00 pm
Radio Disney
Country Stage
Saturday, June
09, 3:50 pm – 4:15 pm
Chevy Breakout
Stage
Trent Harmon is
seeing bright days ahead for this summer. In 2017, he had a personal break-up,
his record label (Dot Records) folded and Trent re-signed with Big Machine
Label Group. In February, he premiered the single 'You Got 'Em All,' the title
track from his debut album, released on May 18, 2018.
A little known
fact about Trent was that he auditioned in May 2014 for NBC's The Voice in New
Orleans. After singing Sam Smith's 'Stay With Me' for the casting director, he
was one of 300 open audition contestants chosen to compete further from a field
of 32,000. Months later in October 2014 he was again flown to Los Angeles for
several weeks with his family to be filmed for the show although ultimately no
judge chose him and his audition did not air. Harmon later said, "The rejection
prepared me for my 'Idol' phase of my career.
Fast Forward,
Harmon won the fifteenth season of American Idol on April 7, 2016. His winning song,
'Falling,' was written by American Idol judge Keith Urban and award-winning
songwriters Dallas Davidson and Brett James. At this year's CMA Fest, he will
continue to win over flocks of new fans and with his newest single climbing
charts. He deserves his rainbow. More atwww.trentharmon.com
To see the full lineup of artists appearing
at CMA Fest 2018, click here.
http://www.cmaworld.com/cma-music-festival/whos-playing-2018/?1_route=/client-embeds/cma-2018-all/1/1/__/client-embeds/cma-2018-all/1/1/performers/46790231/&
Note that all lineups and schedules at CMA
Fest are subject to change!
# # #