Four singer-songwriters talk about their
journey to Nashville
Years of hard work builds on talent
By Preshias Harris for Country Music News International Magazine & Radio Show
Nashville attracts songwriters like bees to
a sunflower.  For many, it takes a giant
leap of faith to leave home, family and friends – and often a good job – to
move to Nashville with the hope of becoming a songwriter.
Recently, Chris Lane took a day off from
touring to celebrate his second No. 1 song, "I Don't Know About You," (on Big
Loud Records) and to talk about his new single, "Big, Big Plans," that he wrote
with Jacob Durrett and Ernest K. Smith.
During the roundtable media meeting before
the presentation of the awards for "I Don't Know About You," Chris and that
song's writers – Ashley Gorley, Michael Hardy, Hunter Phelps and Jameson
Rodgers – opened up about coming to Nashville and how their songwriting
careers' developed.
"For me, I never knew that I wanted to do
anything with music," Chris admitted.  "I
was always involved with sports growing up. I felt that was what I was great
at." An outstanding athlete, he played baseball at the University of North
Carolina and had plans to pursue a career as a professional baseball
player.  However, sports-related injuries
made that dream impossible and he turned to music.              
 "When
I graduated college, I was learning how to play the guitar and trying to figure
out how to sing and play at the same time," he continued.  "I started a cover band and I guess I became
extremely passionate over the touring side of things and being an artist.  I don't think at that time I was thinking,
'Oh man, I'm gonna be a country artist one day that will have a song on the
radio,' or any of that kind of stuff. Songwriting was kind of an afterthought.
I would go out and play all my favorite artists' [songs], Kenny Chesney Keith
Urban, Aldean, Eric Church.  I mean I
would just cover their songs every night and play for four hours."
After a year or so of singing other artists'
songs, Chris felt the inspiration to be more creative.  "I started thinking about, like, 'Man, I
should try to write songs like this,'" he recalled.  "I would find myself writing by myself some
terrible songs! But you start somewhere, right? And you learn from there. I
would always find myself saying, 'What would Kenny Chesney say if he were
writing this song? Or what would Keith Urban say if he were writing this song?'
And I sat down and wrote twelve terrible songs that eventually led to me
getting a publishing deal and a record deal and all that kind of stuff." More
about Chris at https://iamchrislane.com/
Ashley Gorley is a truly amazing
songwriter. "I Don't Know About You" is his forty-fourth No. 1 as a songwriter.
Since that song topped the charts, he has racked up his forty-seventh No. 1
hit. He revealed what drew him to Music City.
"As soon as I knew what [song] publishing
was I wanted to do that," said Ashley.
"As soon as I figured out that there was a gig where you don't have to
read music and sing great and play great, and you can still be involved in
making up the songs, I was all in on that. That was after I moved here and I
was, 'Oh, I'm doing that!' But I've always messed around with tracks and studio
stuff and instruments growing up, so I definitely moved here to pursue that."
Even for a talented songwriter like Ashley
Gorley, success does not come easily or quickly.
"There's a long gap between that and it
actually working," he said.  "I was here
about eleven or twelve years before I had a song that was doing well at radio."  More about Ashley and his publishing project
at http://taperoom.com/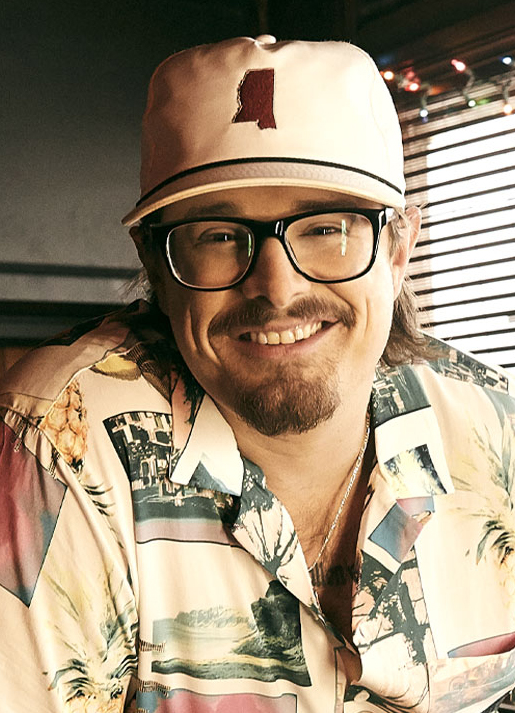 Like Chris Lane, Michael Hardy did not
initially see himself as a songwriter. "I always loved music but I didn't
really get into writing until I was a senior in high school," he said.  "When I was a high school senior, I wrote two
songs because I knew how to play guitar and I was probably trying to impress a
girl!  My sister was going to Belmont
[University] here in Nashville so I got these songs recorded with this guy I
knew in his little home studio, just some acoustic things. I was in community
college and had no idea what I wanted to do with my life. Then my sister was
like, 'Hey, there's this thing called a publishing deal in Nashville where you
can get paid to write songs.'  I had no
idea what I wanted to do so I said, 'Let me move to Nashville and try to get a
publishing deal.'" 
But Hardy had to persevere at his craft
before he found success.  "Over the
course of the three or four years I was in Nashville before I got a publishing
deal," he noted.  "I really fell in love with
the craft of songwriting and realizing you can move people and make people feel
things. I really fell in love with whole thing and the competitiveness started
kicking in and I wanted to be the best and it started to come together and I
began to come into my own. I'm very thankful that I know that this is what I
was meant to do.  That was just God
pushing me in the right direction.  I
never had like a defining moment. I just said I'll try it out and see what
happens. And here we are!"
Hardy talked about his admiration for
songwriters who are skilled storytellers.
One of his influences is singer-songwriter John Prine who received a
Lifetime Achievement Award at the 2020 Grammys. "John Prine is definitely one
of my favorite [singer-songwriters]," said Hardy. "He's got a song called 'Six
O'clock News' that tells the story of this kid's life and growing up without a
dad. The kind of hardships he goes through. He's a genius writer. He's got
really great images and a lot of color in his lyrics.  That's something that I try to do in my
writing too."
Michael Hardy has his own career as a
recording artist, under the single name HARDY, with a new single, "One Beer,"
set for release in mid-February. More about Hardy at https://hardyofficial.com/
Like Chris Lane, Jameson Rodgers was a
talented baseball player before deciding to focus on his music.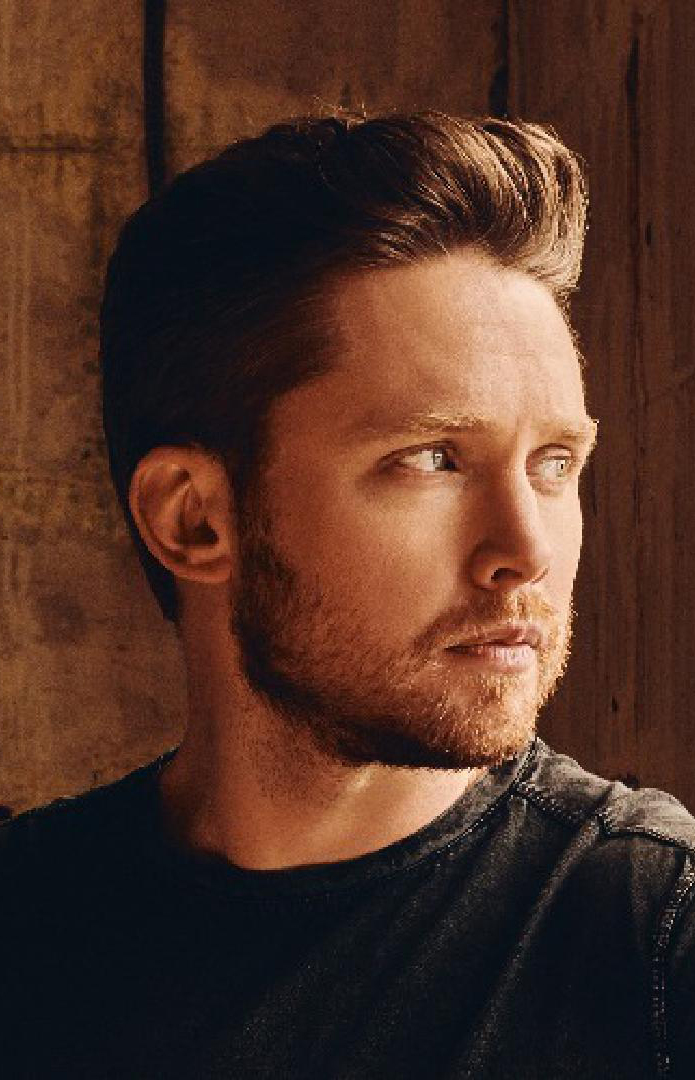 "My story is kind of like Michael's," said
Rodgers.  "I didn't pick a guitar until I
was a senior in college. I had the first Eric Church record in my truck for,
like, three years.  That was kind of the
first record that I'd heard and I thought, 'Man, I want to write songs like
that.' Or I felt I could write songs like that. I went down to Southern
Mississippi [University] and a few of my room mates wanted to get into writing
songs too, and so we wrote a handful of songs and pretty soon people were
coming over, building a fire and asking us to play those songs.  I talked a buddy – one of my room mates –
into moving to Nashville.  We didn't know
a soul here."
Rodgers signed a song publishing deal with
Combustion Music in 2014 and is currently out on the road on the Luke Combs
Beer Never Broke My Heart Tour. See Rodgers' website here https://www.jamesonrodgers.com/
Hunter Phelps started writing songs when he
was a college student. He definitely took that leap of faith when he gave the
opportunity of a 'real' job and moved to Nashville without ever visiting the
city and with no idea how to break into the music business.  He played in a lot of Nashville honky-tonks
and self-released an EP before signing a joint publishing deal with
Warner/Chappell Music and Ashley Gorley's Tape Room Music.  Although "I Don't Know About You" is his
first No. 1, Phelps' songs have been recorded by the likes of Florida Georgia
Line.
"I definitely had a moment when I knew I
was going to move to Nashville," he recalled.
"I'd been writing songs for a couple of years in college.  I went to the University of Florida and I got
an internship my junior year with a mechanical company. I was in construction
school there. I guess I was doing a good job and the president [of the company]
called me into his office one day and he was like, 'hey man, we're ready to
start paying you now if you'll commit to working with us once you're done with
college.' It kind of all flashed in my head at one time, and I was like, 'Man,
I can't. I'm going to go to Nashville and try to write songs.' And he looked at me like I was a nut. He was like, 'Well okay. Call
me if it doesn't work out.' I haven't called him!" he said with a smile. Follow
Hunter at https://www.facebook.com/hunterphelpsmusic/
Chris Lane summarized life as a
singer-songwriter. "From the songwriting aspect of things, I haven't had the
success that these guys have had," he said.
"I've spent an incredible amount of time out on the road.  I think I've focused more on the touring side
and trying to build a fan base. Sometimes I think about I wish I would have
concentrated a little bit more on the songwriting side of things, maybe my
career could have progressed more quickly with better songs. I had no idea that
I would end up in this position but I absolutely love it."
Chris smiled and said, "I love songwriting
and a song like 'Big, Big Plans' where are so many proposals happening on stage
every night, to write a song that connects in that way, or to be able to sing a
song that these guys have written that connects with the crowd, that's super
special."  Chris Lane is signed to Big
Loud Publishing. http://bigloudpublishing.com/chris-lane/
# # #