CHARLEY PRIDE HITS NATIONAL DAYTIME TV THIS WEEK
Country Music Hall Of Famer Releases CHOICES Today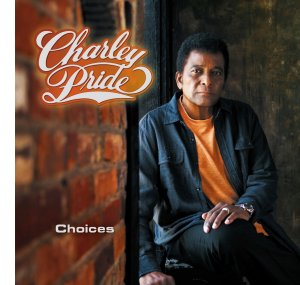 Nashville, Tenn (March 8, 2011) – It's a big week for three-time GRAMMY winner Charley Pride. Today, Pride releases his first studio album in 5 years, CHOICES, and tomorrow, March 9, 2011, in support of the new project, the country musician takes a break from his tour schedule, making a pit stop at nationally syndicated Daytime TV.
The legend stops in for a chat with Daytime hosts Cyndi Edwards and Jamie Jacobs to talk Pride past, present and future.
Charley Pride became the first African-American to land a #1 Country hit when in 1969 his "All I Have To Offer You Is Me" bolted to the top of the US Country chart. To date, Pride has amassed 36 #1 Hits and has sold more then 70 million records (albums and singles combined).
TUNE-IN:
Daytime TV
*Air times vary depending on market. Click HERE for market listings.
(Daytime TV currently syndicates to more than 100 markets throughout the United States. Markets include New York, NY, Los Angeles, CA, Boston, MA, San Francisco, CA, Tampa, FL, Jacksonville, FL, Raleigh, NC, Savannah, GA, Charleston, SC, Nashville, TN, Atlanta, GA, Las Vegas, NV, Washington DC, Green Bay, WI, Palm Springs, CA, Lexington, KY, Panama City, FL, Alexandria, LA, Tri-Cities, TN-VA, Columbus, OH, Cincinnati, OH, Birmingham, AL, Providence, RI / New Bedford, MA and Mobile, AL / Pensacola, FL.)