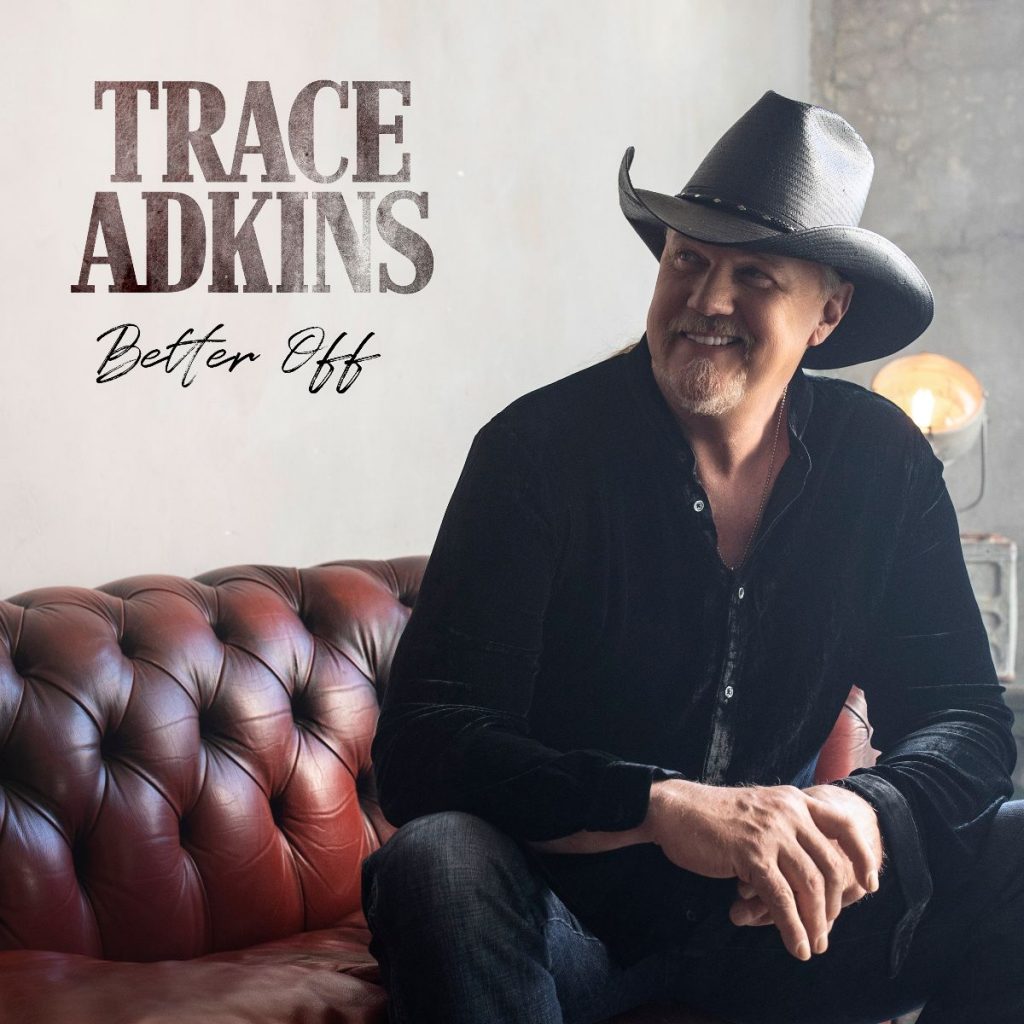 CD Review: Trace Adkins – Better Off – by Jeffrey Kurtis for Country Music News International Magazine & Radio Show
Verge Records
Billy Currington with "Must Be Doing
Something Right," Jake Owen with "Don't Think I Can't Love You," Toby Keith with
"You Shouldn't Kiss Me Like That," Chris Young with "Gettin' You Home," and so
forth and so on. There was a time in country music (not so long ago) when songs
leaned towards a much sexier vibe and were clearly targeted to the older
listening demographic.
The world is in a very odd place right
now with the pandemic keeping a majority of folks inside, so whether by design
or not, this feels like the perfect timing for a song to come out that focuses
on all the reasons that staying inside is a great thing; and the fact that
"Better Off" from Trace Adkins leans back into that sexier vibe is only a
bonus!
Though "Better Off" was initially
released back in March, just days after Adkins announced signing with Verge
Records, it's now about to get its full-on push to radio starting at the end of
August.
Written by Music Row heavyweights Corey
Crowder, Hillary Lindsey, Liz Rose, and Skrizzly Adams, Adkins leans into the
mid-tempo groove of the guitars through the intro as they set the tone before
giving way to the songs opening lines that perfectly set the pace; "Everybody's
goin' out tonight but I got somethin' else on my mind, and a long list of
reasons why, we're better off stayin' in."
The song then weaves you through that
aforementioned list of reasons for the remainder of the first verse; "I've been
missin' you all week," "A little one on one, that's what I need," etc.
The chorus shifts focus into what
exactly will be happening behind closed doors as Adkins brings the heat with
the suggestions to lock the door, play some music, turn the lights off, and
ultimately, kick off her shoes and take off her dress.
As the song moves into the second verse,
Adkins continues turning up the heat as he sings of making sure the lipstick
that she's wearing fades with every kiss.
"Better Off" gets right to the point as
it becomes the type of song you would want playing behind closed doors with
your better half to help set a similar mood to that which Adkins sings about in
the chorus.
While most of today's country music
seems to be designed for the younger listener, it's great to hear a seasoned
veteran like Trace Adkins reaching out to us folks that fall into the older
demographic. It lets us know that we aren't forgotten about, and because of
this, "Better Off" should see Adkins finding his way back to the charts to open
the next chapter of his storied 24-year career.
Check out the official music video for
"Better Off" at: https://www.youtube.com/watch?v=VPIpn6uFNXA