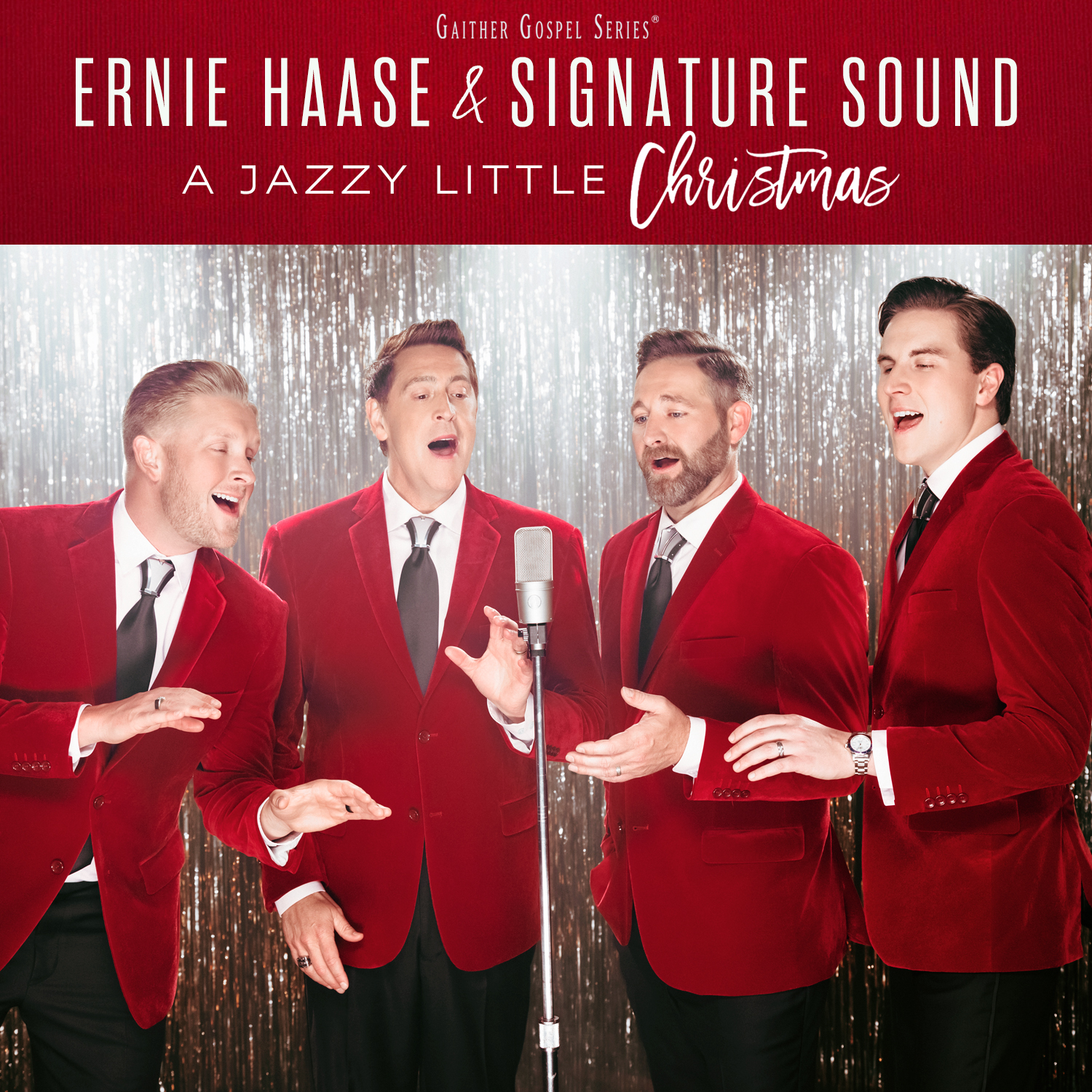 Ernie Haase + Signature
Sound put a little jazz into new Christmas album
A Jazzy Little Christmas
highlights quartet's faultless harmonies
By Preshias Harris for Country Music News International Magazine & Radio Show
Dedicated musicians all seem to have
two things in common. They feel the need to stretch themselves
creatively and they want to give back, particularly to those in
greatest need.
Take for example Ernie Haase +
Signature Sound, the popular and highly respected Southern Gospel
Quartet that has released more than twenty albums and numerous DVDs,
often featuring other Christian artists.
Their new album showcases a new side to
their talent while maintaining the faultless harmonies and
faith-based motivation that have made them global fan-favorites and
multiple award winners. A Jazzy Little Christmas sees the
quartet moving from their comfort zone of a Nashville studio to New
York City to produce their first Holiday album in ten years. The
group also jumped at the chance to include a charitable organization
to benefit from the album.
I sat down with Ernie Haase to talk
about the new album, and I wanted to know what was his favorite thing
about putting this album together.
"It was being able to go outside the
box for us," said Haase. "Every record we've ever recorded has
been here in Music City. The musicians here are excellent. But with
this Jazzy Little Christmas, we wanted it to be authentic, and
to be authentic you've got to have real jazz musicians to play. One
afternoon, we met a fellow by the name of Billy Stritch who plays at
Birdland Jazz Club and we got a conversation going and we just threw
it out there. We said, 'Hey, would you like to help co-produce a
record for us?' So being able to record those songs with true
musicians who know the art form and who could steer the ship and help
us vocally get to where we wanted to go was something that I'll
always look back on as one of the highlights of my career."
Billy Stritch has a pedigree in jazz
circles that matches that of Ernie Haase and Signature Sound in
Gospel music. Texas-born Stritch is the former music director for
Tony Bennett and Liza Minelli among others, and is regarded as a
top-tier jazz pianist. He is also no stranger to country music: with
Nashville songwriter Sandy Knox, he co-wrote the 1994 Grammy-award
winning song, "Does He Love You," recorded by Reba McEntire
featuring Linda Davis.
'Giving back'
is an important part of the music business for Haase. "Our
publicist came to us and said, 'Hey, this New York thing keeps
running, we've got an opportunity to partner with New York Cares
and their Winter Wishes project,' and we said, 'Absolutely!'"
Haase recalled. "That's a great organization and we're so
happy that they were inclined to partner with us. So it's a mutual
love and respect and we hope we can bring some glad tidings and some
joy not only to people who listen to the record but also to all the
people that they'll reach out to."
Winter Wishes is a program developed by
the charity New York Cares to fulfill the wishes of low-income
children, teens, families and seniors who may not otherwise receive a
holiday gift.
A Jazzy Little Christmas
includes fourteen tracks beginning with a medley of "Happy Holiday"
/ "It's the Holiday Season" and wrapping up with another
medley, "Peace on Earth" / "Silent Night." In between are
the quartet's unique interpretations of Christmas favorites such as
"O Holy Night," "I Heard the Bells on Christmas Day" and "We
Three Kings." Additionally, there are two Ernie Haase originals,
"Christmas in Manhattan" and "Sometimes I Wonder." The
album, released via Gaither Music Group, is available now at
http://store.gaither.com/ and
at Amazon.com, CBD.com and LifeWay.com.
Ernie Haase + Signature Sound perform
more than a hundred concerts each year. They have been nominated
multiple times for Gospel Music Association (GMA) Dove Awards,
winning on three occasions. They also received a Grammy nomination in
2010 for Best Southern / Country / Bluegrass Gospel Album for Dream
On. For more about Ernie Haase + Signature Sound, including tour
information, videos and music, visit https://www.erniehaase.com/
# # #