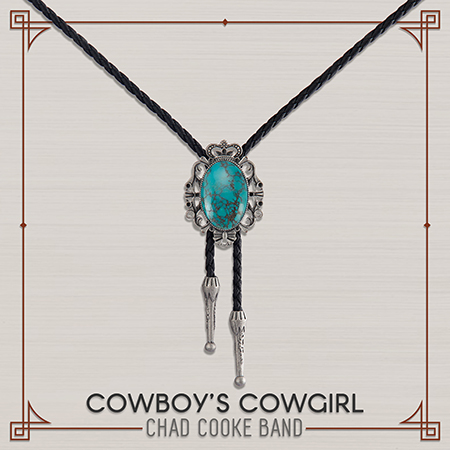 CD Review: Chad Cooke Band – Cowboy's Cowgirl – by Jeffrey Kurtis for Country Music News International Magazine & Radio Show
King Hall Music
The Texas country music scene has its
own set of unwritten rules that are entirely different than those that Nashville
follows. However, there's those occasions when Texas and Nashville come
together in the perfect marriage to create powerful, crossover magic; For
example, artists such as Pat Green, Jack Ingram, Josh Abbott Band, or Aaron
Watson.
The Chad Cooke Band will be the next
name added to that crossover list.
Their last two singles, "Life Behind
Bars" and "Four Minutes," both secured the #1 spots on Texas Regional Radio
Report (TRRR), while their song "Whatever It Takes" holds the distinction of
being that same chart's longest charting single in its entire history.
However, Cooke's brand-new single
"Cowboy's Cowgirl" takes a whole lot of Texas ideals and smashes them together
with strong traces of Nashville flare to give us a song that will have
Billboard's country charts come-a-calling.
Co-written with Jordan Walker (co-writer
"When It Rains It Pours" by Luke Combs) and Andy Albert (co-writer "Good
Girl" by Dustin Lynch), we're immediately grabbed with a refreshing, cold
opening that hits us with the sing-a-long hook of the song, "If you wanna be
this ol' boys whole world, tell me that you'll be this cowboy's cowgirl!"
Built around a mid-tempo vibe that makes
you float on the easy to latch onto guitar licks and bounce along with the
rhythm section, you're dragged through a verse that lyrically outlines getting
past flirtatious sparks and moving to the next relationship level where you
officially become an item.
These strong verses masterfully push you
into the sway-a-long chorus where the lyrics shift to everything that he can
offer her if she says yes to being his girl; the one who holds her hand during
that last call slow dance, the one who chases the red dirt sunset alongside of
her, etc.
What makes Texas country music so good,
though, is the writer's ability to put together clever lyrics while still capturing
the essence of the overall point of the song. In the case of "Cowboy's
Cowgirl," it's the comparative lyrics to cowboying that do the trick; "Throwing
that lasso around my heart," "We can run off with the rodeo," etc.
As you wind into the bridge, you're
smacked with what makes this song perfectly built for a live show as you can
envision the crowd screaming along as the instrumentation slides into the
background to offer an undeniable crowd participation moment; " Wide open, sky
ropin', throwing that lasso around my heart…"
This is a fun, tempo driven song that is
clearly going to receive major airplay while giving the Chad Cooke Band their
next puzzle piece of success, if for no other reason, then because we can all
relate to having that one close friend of the opposite sex who we're crushing
on.
Take a listen to "Cowboy's Cowgirl" at: https://www.youtube.com/watch?v=mSD2I97VFEg