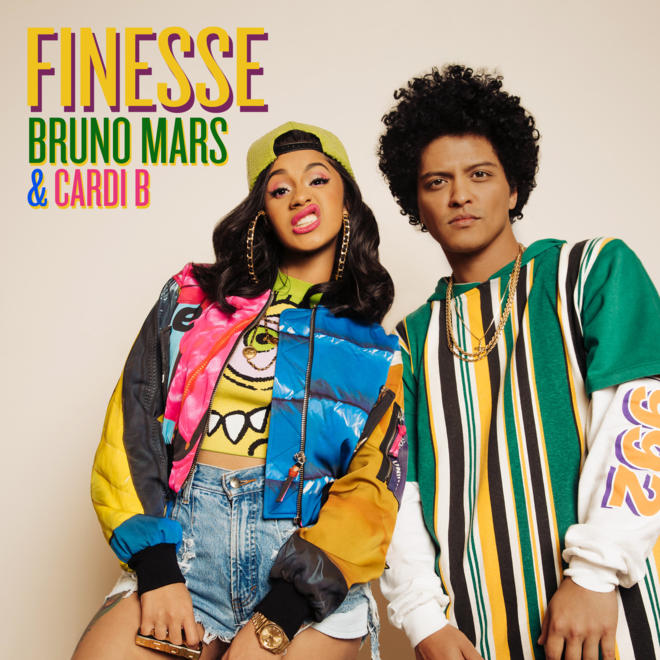 BRUNO MARS
Für
die brandneue Remix-Version des Songs "Finesse" aus seinem dritten
Studioalbum "24K Magic" rekrutierte der mehrfach Grammy-prämierte
internationale Superstar Bruno Mars keine Geringere als die
Grammy-nominierte Hiphop-Senkrechtstarterin Cardi B und veröffentlichte
Anfang Januar ein ebenso spektakuläres Musikvideo.
Der quietschbunte Clip gedreht im Stile der US-Kult-Fernsehserie "In Living Color"– hier zu sehen – begleitet Bruno Mars und Cardi B auf eine Zeitreise
zurück in die 90er Jahre und generierte auf YouTube bereits über 50 Mio.
Views.
"24K
Magic" ist aktuell für sechs Grammy-Awards nominiert, darunter als
'Album of the Year'. Außerdem im Rennen sind Titeltrack "24K Magic" als
'Record of the Year' und "That's What I Like" als 'Song of the Year'
sowie drei Nominierungen im R'n'B-Bereich.