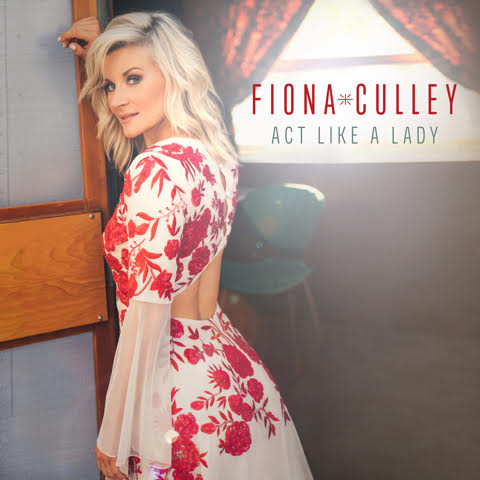 British Powerhouse Fiona Culley's Debut Radio Single "Act Like A Lady" Available Today
Set to Impact Country Radio on Monday, July 24th

NASHVILLE, Tenn. (July 14, 2017) – Country music's very own British powerhouse, Fiona Culley, has released her debut radio single entitled "Act Like A Lady."
Produced by Tyler Cain and Zachary Maloy and written by Maloy, Culley
and Jennifer Schott, the empowering female anthem is slated to impact country radio on Monday, July 24th and is available digitally today. Download on iTunes HERE and stream on Spotify HERE.

Currently on her debut radio tour, Culley is enjoying traveling the US
for the first time while sharing her music with radio stations
nationwide. She explains: "Radio tour has been amazing and I have
already visited so many cities! Every place is new and exciting. When my
guitarist laughs at my enthusiasm, I remind him it's like an American
going to Europe for the first time! I feel very lucky to have this
opportunity and can NOT wait for "Act Like A Lady" to hit country
radio!"
Hailing
from Staffordshire, England, Culley made the move to Nashville in 2012
and diligently began writing, recording and honing her craft. Having
been named the 'Adele of Country' by industry vet and hit producer Paul Worley (Lady Antebellum, The Band Perry, Martina McBride, Sara Evans), Culley first raised eyebrows when her cover video
of Ed Sheeran's "Thinking Out Loud" received more than 2 million views
overnight. VH1 caught wind of the Culley's stripped back take on the
song and named it one of VH1's Top 5 Cover Videos to Watch.
Culley recently recorded a duet with superstar and Grammy award-winning artist Darius Rucker,
"Life On The Line." Co-written by Culley, Darius, Cain and Meghan
Linsey, "Life On The Line" is the theme song of a Lionsgate film of the
same name starring John Travolta, Kate Bosworth and Sharon Stone which premiered in theatres on Nov. 18th. Rolling Stone Country exclusively premiered the music video for "Life On The Line."