BILLY DEAN NAMED NASCAR NATIONWIDE®
FOOD CITY 250 HONORARY STARTER
Race Televised Nationally Tomorrow, August 26, on ESPN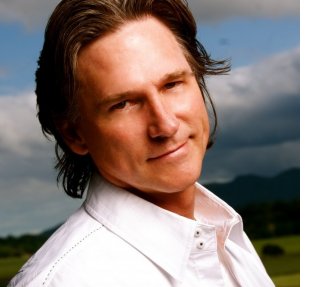 Nashville, TN (August 25, 2011) – Food City officials recently announced that GRAMMY Award-winning country music artist Billy Dean will serve as Honorary Starter for tomorrow's NASCAR Nationwide® Food City 250 at Bristol Motor Speedway in Bristol, Tennessee.
"We're honored to have such an extremely talented artist represent our company as Honorary Starter of the upcoming Food City 250," said Steven C. Smith, Food City president and CEO.
Dean's versatility as an entertainer has garnered him over two decades of hits and numerous awards. His debut album Young Man was released on Capital Records in 1990, along with his single "Only Here For A Little While", which peaked at No. 3 on the country Billboard chart. Dean co-authored his second single "Somewhere in my Broken Heart" with Hall of Fame songwriter Richard Leigh, which soared all the way to #1. "Somewhere In My Broken Heart" went on to win the Academy of Country Music's Song of the Year, earning Dean his first platinum album and country music's Top New Male Vocalist of the Year award. Dean's music has sold millions world wide and includes eleven top ten singles and five #1 hits, along with several acting credits.
Each year, Food City selects an individual to serve as the event's honorary starter. A number of public officials and well-known figures have been privileged to drop the green flag on one of the most popular venues in the Nationwide Series.
"I would like to thank Food City for giving me this once in a lifetime opportunity to enjoy the need for speed," says Dean.
Food City is Bristol Motor Speedway's longest running sponsor and the second longest in NASCAR motor sports. The Food City 250 gets under way at 7:30 p.m. tomorrow, August 26. The race will be televised nationally on ESPN.