BILLY DEAN CO-STARS IN 'DECISION' PREMIERING THIS SUNDAY ON THE GOSPEL MUSIC CHANNEL
d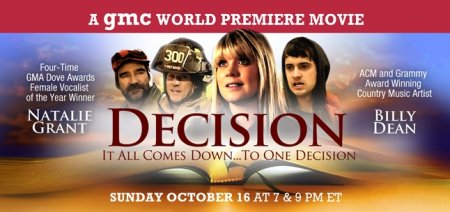 Dean Stars Opposite Four-time Dove Award-winning Singer Natalie Grant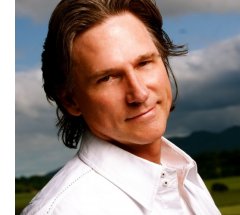 Nashville, Tenn. (October 13, 2011) – This weekend, GRAMMY Award-winning country music star Billy Dean is set to appear on television screens coast-to-coast, as he stars in the world-premiere of the Gospel Music Channel (GMC) faith-based made-for-TV film, 'Decision.'
'Decision' premieres this Sunday, October 16, with Dean co-starring alongside four-time Dove Award-winning singer, Natalie Grant.
In the film, shot in Kingston Springs, TN, just outside of Nashville, Dean plays the role of Grant's fireman-husband, w
ho is killed in a car accident after falling asleep at the wheel, plunging his wife into hard times as she is left to raise their teenage son alone.
Earlier this year, in an interview with Country Weekly Magazine, Dean explained the film noting, "It's a great story about parenting and faith, about when you reach the age of being a teenager. Ultimately, you have all the basics your parents have given you, and at some point you have to start making decisions in your life. It's about that transitional period from when your parents make you do things and punish you when you don't, to taking ownership and responsibility for your own life and making the smart decisions based on your upbringing."
Starring in 'Decision' isn't Dean's first acting role. He co-starred with

Crystal Bernard

in the 1999 TV movie, 'A Face to Kill' and with

Dolly Parton

in 'Blue Valley Songbird' that same year.